How many times it happens with us that we can't find the file or the entire folder that stored some critical information. Did we delete it my mistake or did the hard drive crash? These situations can be a nightmare, and we have no idea how to discover or retrieve those lost files. Well, do not worry, as there are ways to get them back.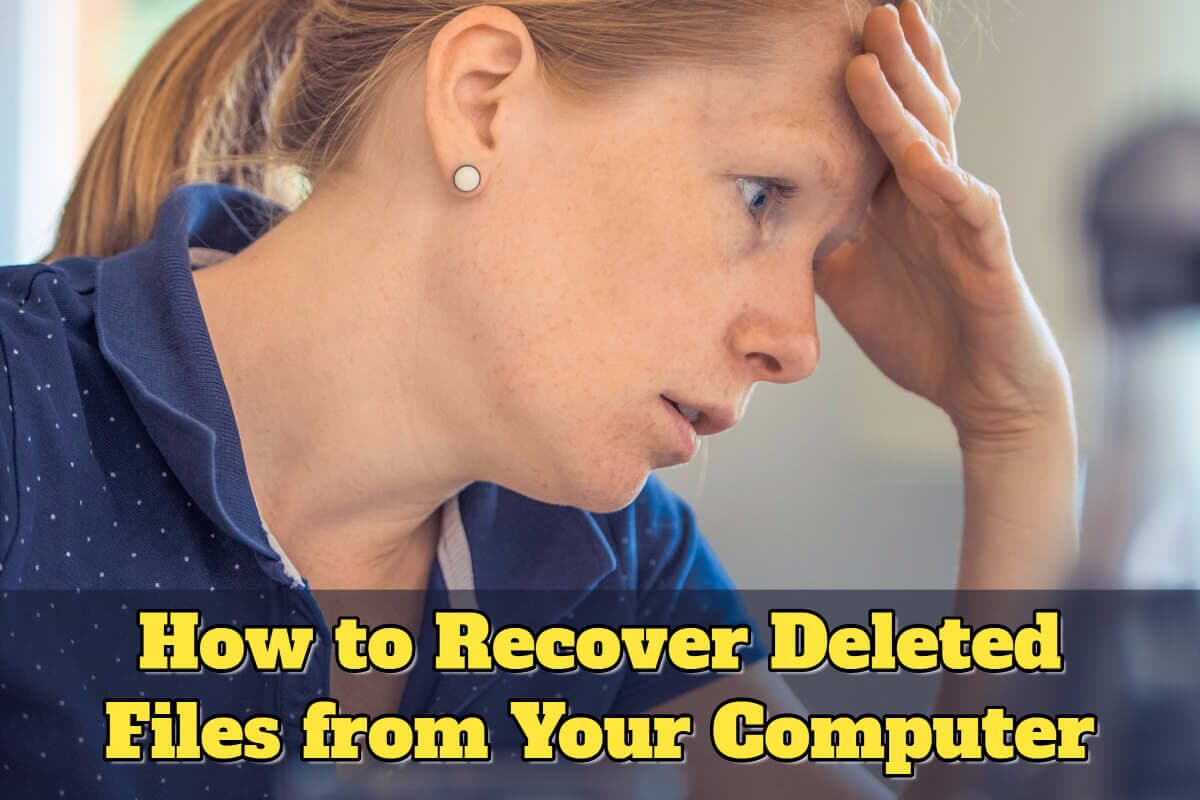 Please find the following methods on how to retrieve deleted files from your PC or Laptop:
1. Check the Recycle Bin:
The most common reason for missing file is deleting it by mistake. Unless you have pressed SHIFT+DELETE, the chances are that those missing data can be found resting in the recycle bin. Just Move them back, and the recovery is done.
Also, people have the habit of emptying the recycle bin periodically. In such cases, it is virtually impossible to recover them unless you keep a backup or use recovery tools. They will also help if there is a failure in your hard drive or the files get corrupt.
The first word of caution is to stop using the crashed hard drive as it is unstable; and the chances of the crashes are more likely.
2. Do a Backup of the files:
Doing regular backups is the smartest way of saving your files from losing. Backups eliminate the chances of losing the critical data from your computer. The better ways to keep your backups are either you store them in a separate external storage device, or you store them in the cloud platforms. Your Google drive comes in handy in such situations. Dropbox and Megasync are other two trustworthy cloud platforms for storing huge files.
3. Recovery Tools to Retrieve Lost Data:
Many recovery software do an excellent job of recalling your lost data. We discovered few of the better ones for you.
Recover My Files:
"Recover my files" is an advanced recovery tool that gets back the deleted files cleared from the recycle bin. What is admirable is its power to retrieve files from the data lost due to re-installing or formatting of hard drives. They also recover files removed by malware and Trojans. Records vanished due to system failures, software crashes and shutdowns can also be recalled with Recover My Files software.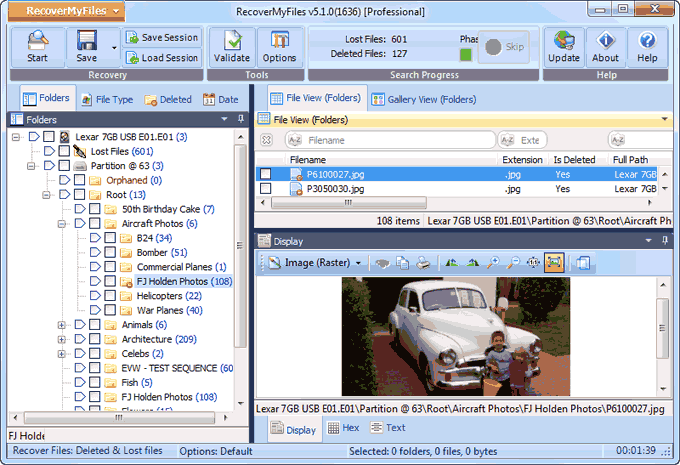 Recover My Files is simple to use, and the installation is hassle-free. It presents you with two options – Recover Files and Recover a Drive. The process is easy to follow with straightforward instructions. The search results in the tools show the lost or missing files which can be restored by un-hiding them and directing them to the location to reappear.

Recover My Files is created and marketed by Get Data Software Development Company. You can check the details on their website  http://www.recovermyfiles.com/
Disk Drill:
Disk Drill, earlier known as Pandora Recovery, effortlessly recovers missing files. It is a new generation data recovery solution. Disk Drill includes efficient file recovery functionalities with modern algorithms.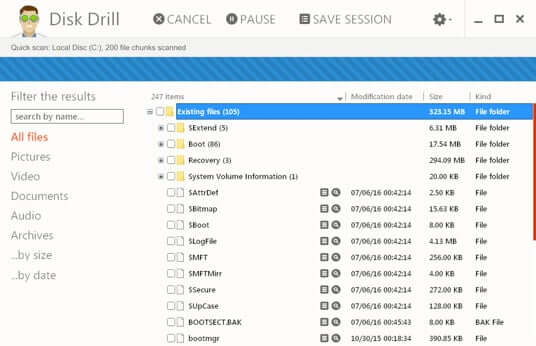 Disk Drill comes with free and paid option. The free one does a decent job and can recover up to 500 MB at a time. It has both the Mac and the Windows version and is useful in hardware recovery. It supports the NTFS and FAT formats competently.
You can launch this tool from the Start Menu or Desktop like any other software. Once the window opens, locate the drive to scan the missing files and hit 'Recover". It will list all the "Found files." Select the ones that disappeared and right click them to restore them. You can also preview the files before restoring the files.
Check the details of Disk Drill Here
CG Security:
CG Security provides two software – TestDisk and PhotoRec.
Test Disk works best when you lose data due to hard disk issues like partitions. TestDisk works on almost all kinds of file systems including all NTFS, FAT, exFAT,ext2 and LINUX raids. PhotoRec is CG Security's signature file recovery utility that extracts lost digital pictures and files. PhotoRec can handle nearly 400-plus file formats including Jpeg, png, tiff, MSOffice, OpenOffice.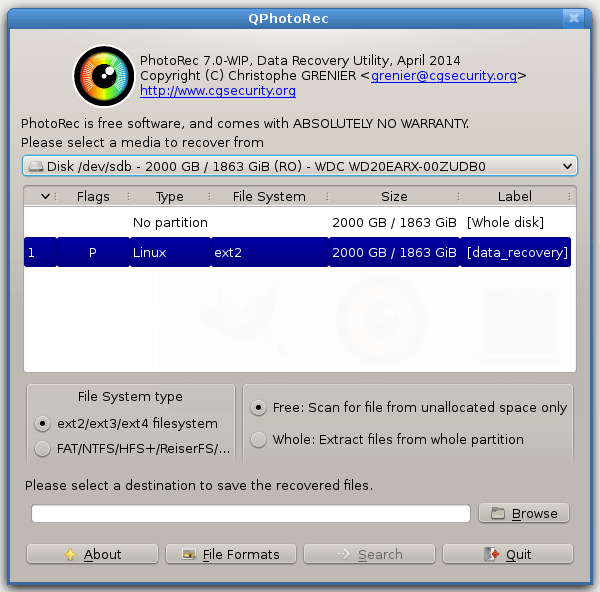 You can access the software details here
ReclaiMe:
ReclaiMe is another favorite tool which is very simple to use. Even a non-technical person can operate it. The software can retrieve any files and works with any storage from micro SD to Bigfoot. The retrieval covers all latest Windows file types, and you can even preview the files also before you recover them.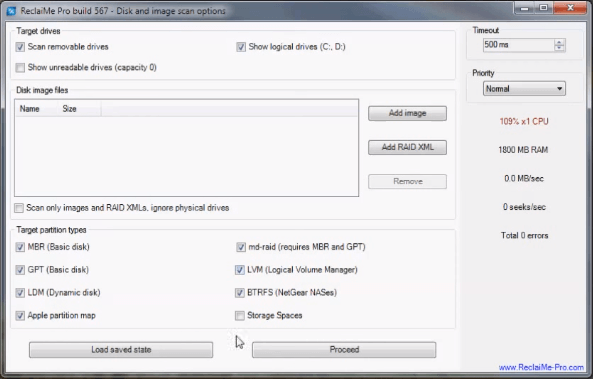 ReclaiMe is a dedicated Windows application and has the potential to recover almost all files systems from any Windows supported storage device. You may retrieve data from Mac or other operating systems provided they are accessible from any Windows PC.
To check more details of Reclaime, Visit here
Other Few Mentions:
Few more good ones perform similar functions.
Recuva is another popular application for Windows. It can pull out lost emails, images, and videos from external hard disks, flash drives and memory cards. It has both paid and free versions. (http://www.piriform.com/recuva)
Restoration retrieves removed files and archives from FAT and NTFS format USB sticks. It also supports some memory cards for digital cameras. (https://restoration.en.softonic.com/)
There is a plethora of recovery tools present in the market. You may or may not have heard about what we have listed above. Any program is good as long as it can do the job.